I
nnovation in Science
Biology is one of the UWG's largest and most popular programs, housed in a recently renovated, state-of-the-art facility. 
Choosing a Biology Degree at UWG Opens Pathways
UWG Biology is educating the next generation of experts to work in the lab, the field, and beyond.
Combat the latest microbial threats. Preserve the natural world. Understand how the body works. Jobs in biology are growing, and our diverse offerings empower you to enter a rewarding and meaningful career, so get involved today and do what you love!
Interdisciplinary Programs
Forensic Science and Investigation Pathway
The Forensic Science & Investigation Pathway offers an interdisciplinary program of study for students interested in applying science, social context, and rules of criminal procedure to the seizure and analysis of physical evidence.
Natural Resources Management Pathway
The Natural Resources Management Pathway provides a foundation for evaluating the ecological, physical, and social dimensions of the natural environment.
Land Your Dream Job
Land Your Dream Job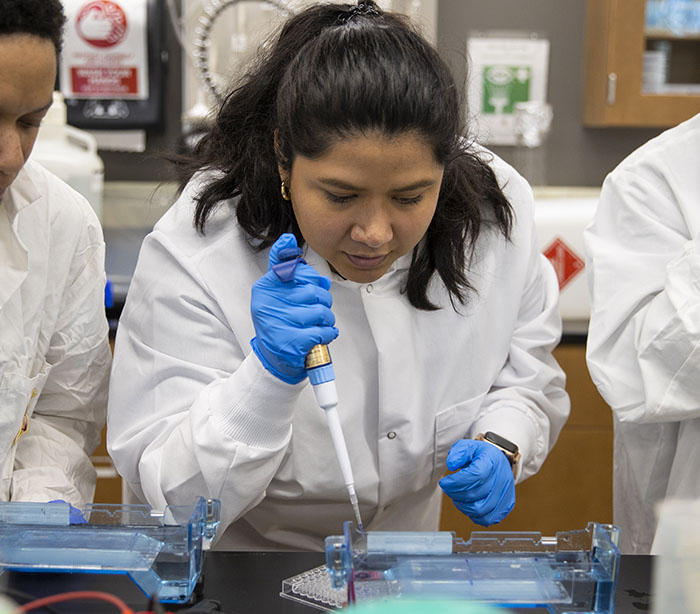 Land Your Dream Job
Science-savvy biology graduates are able to pursue a wide array of career paths, including
Health professionals: doctors, dentists, physician assistants, physical therapists
Secondary and post-secondary educators
Government, academic, and industry researchers
Environmental consultants
Student Success
Student Success
Student Success
"As a biology major at UWG, I gained invaluable research experience. These experiences helped me get a full-time research specialist position after I completed my degree and also helped me stand out when I applied for Ph.D. programs in the life sciences."
– Surangi Perera '11
Surangi was awarded a prestigious fellowship from the National Institute of Dental and Craniofacial Research and is their first Sang-A Park Memorial Intramural Postdoctoral Fellow.